What did life look like for you before pet photography?
I've been a photographer since I left college which was, scarily, already 28 years ago now. I was a food Photographer in London for over fifteen years and then I returned to the north in 2005 and found myself in-between jobs in the photography world because of the credit crunch.
I took the photography jobs I could, but ended up taking a job with the local council to help make ends meet. It sounds a bit bleak and it was a hard time for me, but I'm glad I persevered because I did get happy ending when I ended up finding pet photography.
How did you find pet photography?
Well it found me really, via two miniature Daschunds called Cara and Bella.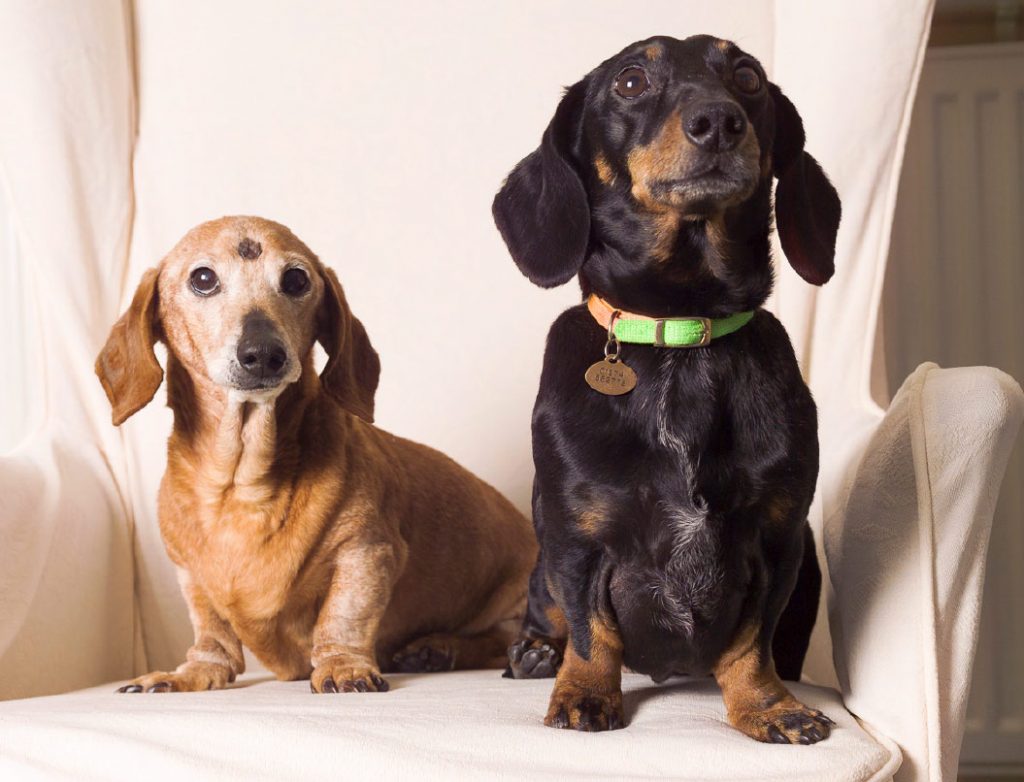 I got the chance through a friend of a friend to do a pet portrait for a lady and her two dogs. I went to her house to take them and it was a great experience. She ordered a couple of framed images and when I went to deliver them to her a few weeks later she cried. Happy tears I will stress here, I'm not in the habit of making old ladies cry. But all joking aside, it really hit me like a lightning bolt.
I realised how important pet photography was to people and that it was a style of photography all by itself. She told me that I really managed to capture their characters and that has stuck with me to this day and has become my business mantra. So now, my mission on every job is to continue to capture the character of every pet I meet and the relationship between them and their owner.
That first photoshoot was ten years ago and it sowed the seeds to me becoming an established pet photographer. I started off, I gradually began to build up a portfolio of pet work and for the last five years I have exclusively worked as a pet photographer.
Are you happier now than when you were a photographer in London?
I am so much happier now than I was before. In London I was working as a photographer in a food photography studio so it wasn't my name up there on the door, and a lot of the decisions weren't my own. But now I have my own company so I get to shape it exactly how I want, which is a dream come true really.
On top of that I found pet photography which, other than my wife (and our dog Jess!), is the love of my life. I get to help people capture memories of their pets in unique and creative ways and spend my days with lots of animals. I fell into it but I couldn't imagine life without it.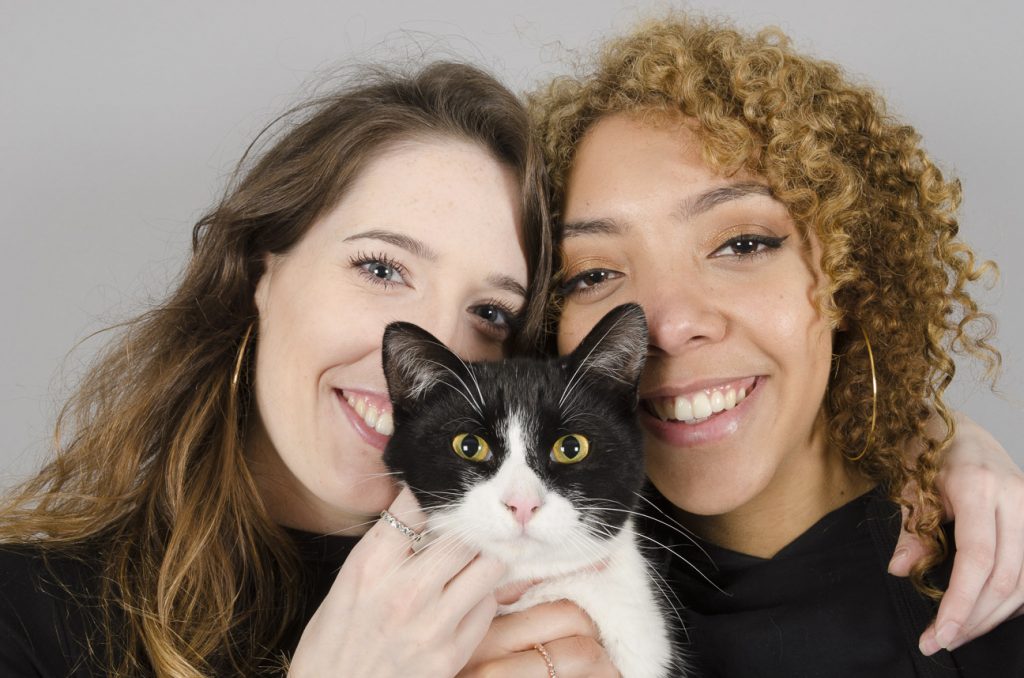 What are the best bits about your job?
There are a lot of best bits in pet photography, but I think probably the joy it brings to the owner. Everyone has a unique relationship with their pet and every pet has its own personality, but if the owners aren't photographers they really struggle to capture that. That's where I come in, I get the great job of bringing out that character and capturing it on camera and I get a lot of satisfaction from seeing happy owners on a weekly basis. Not everyone gets to have something like that in their working life.
Although it isn't something essential to daily life (that people have to have), it brings a lot of joy. It is a sad fact that our pets won't be with us forever, but when I take pet photos, the owners will always have something to remember them by.
Another positive and it almost goes without saying, I get to hang out with animals every day and I am a big animal lover. My clients always say how good I am with their pets, they seem to respond really well to me. I also get to meet lots of interesting people and I get some hilarious stories out of it. I can't think of anything else I would rather be doing. What could be better?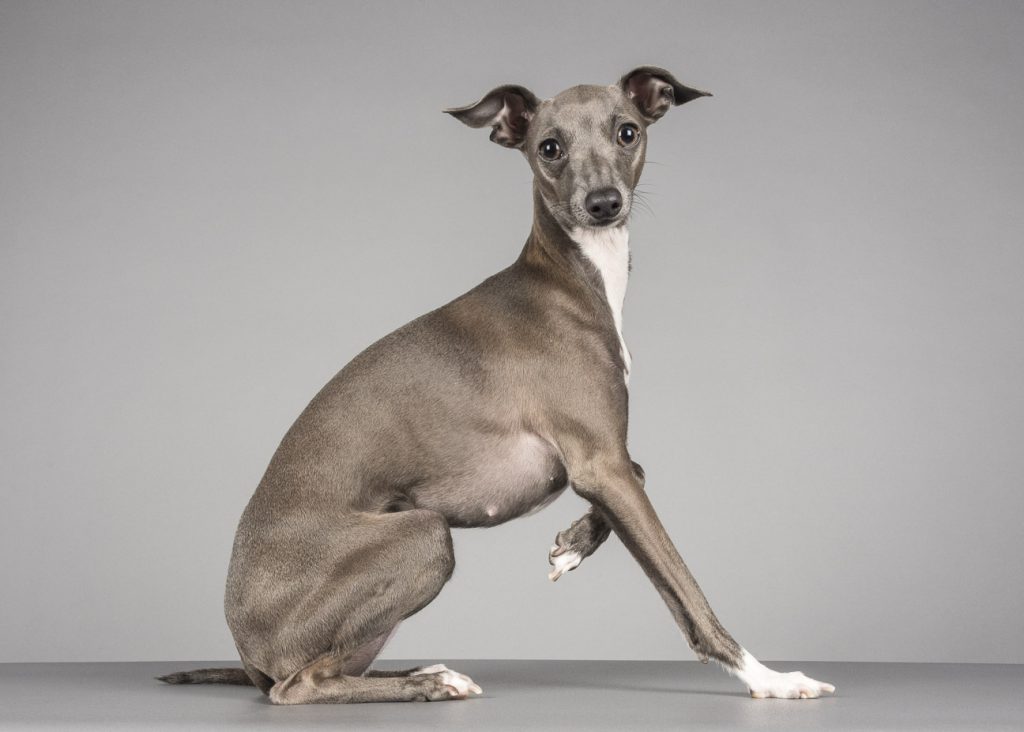 What came as a surprise?
Probably how often I work with vets. When I first started out I was very focused on looking for private commissions, but private pet portraits were very difficult to come by at the time. My wife and, let's be honest my business champion, had the idea to approach vets and it was a real game changer for me.
I do events with them and meet their clients and in turn the vets get to offer their clients a free portrait service at their practice. It makes them stand out from their competitors and is an extra touch to make their clients happier.
It was an unexpected client base for me and it really helped the company take off, just another great outcome from marrying my wife!
Any business fails?
There have been a few, but they are often pretty funny ones. As you can imagine working with animals I use sound a lot, but one day I was working with a dog and I suddenly realised that none of my usual tricks were working. The owner then pointed out that the dog was deaf! So I had to take a minute or two and regroup on that shoot.
I think also in the beginning, and it is an easy mistake to make, you have an idea or a vision and have to remind yourself to listen to what your client wants because that is the most important part, keeping the client happy and delivering on exactly what they have in mind.
What are your best achievements so far?
I'm really living my dream so my best achievements are ongoing every day. I found what I love to do and I am able to keep on going making this business successful. I bring my client's happiness and I feel overwhelmed receiving positive messages from them every week about how much my photos mean to them.
I'm proud of how I honed my skills to keep pets calm whilst also bringing out their unique qualities, whether that's on location or in a studio. I could go on and on, but I'll stop there and just say I'm pretty lucky and I am loving every minute.
Want to hear more about my pet exploits? Have a look at my other blogs or get in touch with me if you'd like to capture your pet on camera.